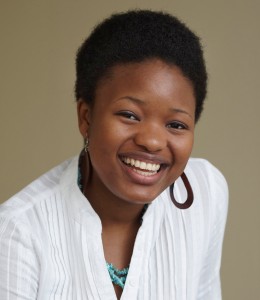 Chibundu Onuzo



Since 2010, Chibundu Onuzo has captured the world's consciousness for accomplishing feat after feat. At only age 19, while still an undergraduate student at King's College London, she made headlines globally by signing a two novel deal with U.K. publishing heavy weight, Faber & Faber which has published books by 12 Nobel Laureates and 6 Man Booker prizewinners. By clinching the deal, she became the prestigious publisher's youngest ever female author. CNN did an extensive profile on her inspiring achievements as its way of joining in celebrating Nigeria's then 50th year of independence.




In June this year, Chibundu was voted the

UK's No.1 Best Black student of 2012

.




She was given the accolade by a panel of leading black Britons at a glittering ceremony at the Houses of Parliament on Thursday 7th June 2012, in front of an invited audience of MPs, senior business heads, family members, friends and press. The award was given by

Rare Rising Stars

. By winning the award, she also became the first woman to come out tops in the list of the U.K.'s Best Black Students.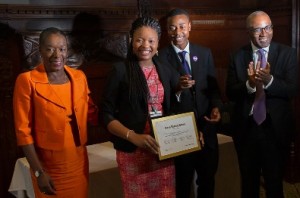 "I wrote the book in my last year at school," Onuzo told CNN. "I've been writing since I was 10, but this was the first novel I finished, so it was very liberating to be able to write 'The End.'"
According to CNN, Chibundu found an agent before she had even finished writing, and sealed the book deal on her first meeting with a publisher.
Chibundu started writing novels at age 10. She grew up in Lagos, Nigeria and attended Corona Gbagada and Atlantic Hall Secondary School. She thereafter attended St. Swithuns, a school in Winchester and after that attended King's College, London.
She grew up reading English classics like Jane Eyre and David Copperfield but also African titles by Wole Soyinka, Chinua Achebe and Chimamanda Ngozi Adichie.
Chibundu with Chimamanda Adichie
Two years after signing her book deal with Faber and Faber, she recently published her book, "The Spider King's Daughter." The book has already started garnering critical acclaim including being longlisted for the the £10,000 Desmond Elliott Prize for debut novelists alongside a Booker prize-nominated Oxford professor.